Sandollar Resort Motel Rockport Fulton, Texas
For Reservations & Information, Call 877-463-4747
or our main # 361-729-2381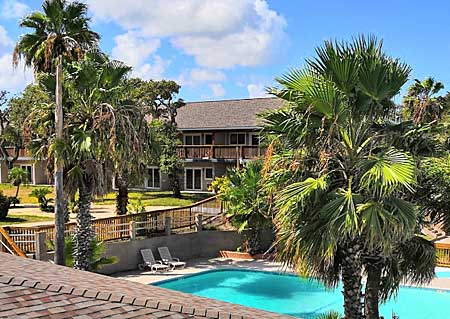 A great view of the motel pool from our observation deck.

Kitchenette Galley kitchen






Kitchenette Living Area


Walk-In Shower


A waterfront motel room.

All Efficiency Kitchenettes Include :
Wifi along with smart televisions
Two queen beds and a sofa sleeper
Walk-in shower
Waterfront or picnic area views available
Individually controlled heat and air
Full size frig, stove, oven and microwave
Dishes and cutlery (set up for 6 guests)
Pots/Pans and toaster, coffee maker
Spacious Balconies


Other Amenities:
Picnic & Barbecue area
24 hour laundromat
Horseshoes and Shuffleboard court, 2 swimming pools

General Information:
Office open 8am - 4pm Mon-Sat / 8am-2pm Sun
Office has reduced hours for Thanksgiving and
Christmas Eve
Office is closed for Christmas Day
Check-In Time after 3:00pm
Check-out Time 11 am
Minimum stays may apply on weekends or holidays
Cancellations must be made 72 hours prior to arrival
date by noon


Please bring your own beach towels for pool/beach use. Sandollar Resort does not issue extra towels.

Sandollar Resort Motel no longer accepts pets. We apologize for this inconvenience.

A view of the upper pool, located on main
drive of Sandollar Resort.



Our office is located up the hill from Fulton Beach Road.
Hope to see you soon...